We've been in our newly purchased home a week and two days. Today we went to downtown and picked up construction permits for the repairs for the house. Which was totally smooth and easy to do, BTW.
Lastnight I began painting the bedroom. I hate dusty rose pink. So I decided to do what I've always wanted; a painted black bedroom.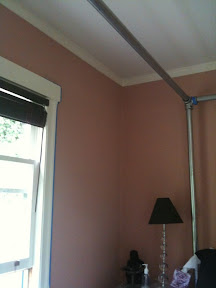 Before
After first coat of black.
I'm in love.