I injured my shoulder from overdoing it painting, grouting, and sleeping on it wrong. So, yesterday I visited our Chiropractor. He said I'm all twisted up and crooked. So, I'll be doing additional things to remain relaxed during the crucial period of our foundation getting redone.
Below, is the work that was finished up yesterday.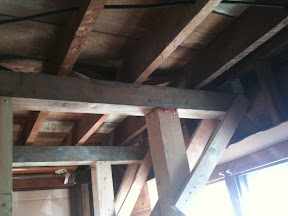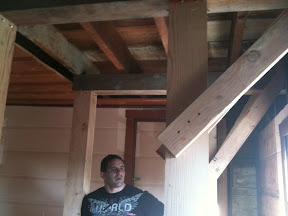 As you can see, the floor will need to be fixed or replaced.
The view from outside...
Today, they're scheduled to remove the old foundadtion. I'll be running errands, and leaving my dog at a friend's house.