I have to say I'm grateful. My days are spent doing what I love, playing with my dog, and at night I get to sleep like a rock. (Awesome!) My friends are super cool and funny and sweet, my husband is da bomb, the dog gets to have full adoption status this weekend, and I have two days off in a row. RAD!
There's a song by The Queers "Everything's going my way" Yeah!
I have so many different things going on in my world, and they all pretty much make me happy. The money is coming in, the next step is the home. YES, the home.
I hoped the real estate bubble would burst in the East Bay just so we could afford a home. Is sorta did- and now- it's our turn.
I'm going to sing to myself this morning when I ride to work today. Yes!
Soon, I want to have a craft party, shrine-making.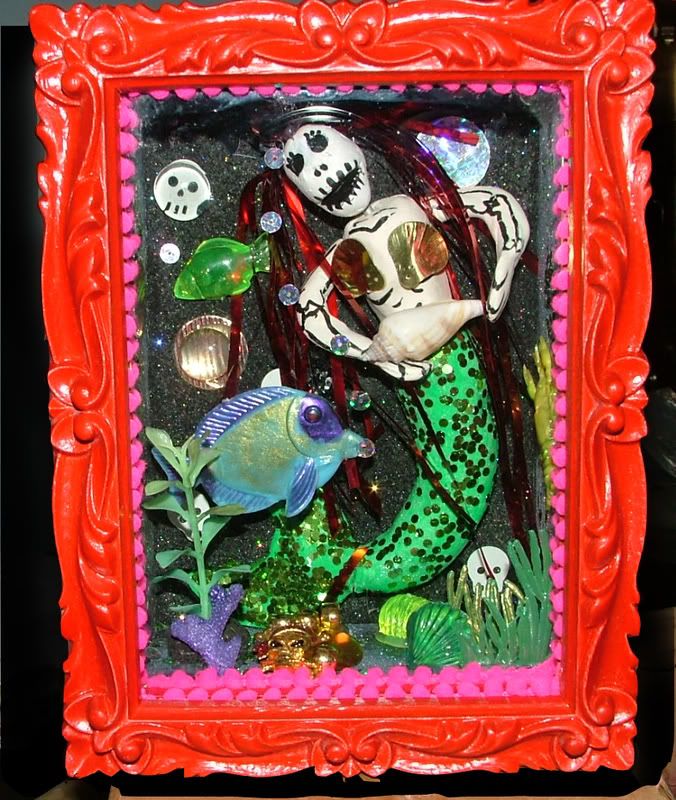 More lists need to be made...